Police in Guatemala have arrested a man and a woman from the United States who were transporting more than 150 Maya artefacts in their car.
An archaeologist said more than 90% of the items were authentic and dated from pre-Hispanic times.
Police said it was the second time the woman, who resides in Guatemala, had been detained in possession of pre-Hispanic treasures.
She had been stopped just days earlier at Guatemala City airport.
Customs officials found two Maya stone carvings in her bags. The woman said she had bought them at a market in the city of Antigua.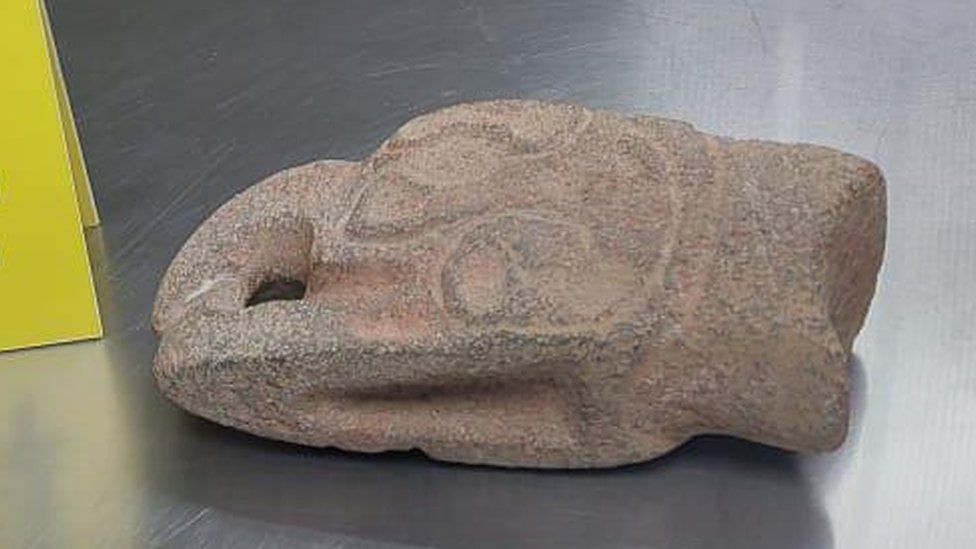 The 49-year-old was charged with "smuggling national treasures" and released on bail on condition that she not leave Guatemala.
She was detained for a second time three days later 45km (28 miles) south-west of Antigua.
The car she and a 62-year-old fellow American where travelling in contained 166 items, most of which are thought to date back to the time of the Maya.
The Maya civilisation had its heyday from 250BC to AD900, when it spanned much of the region now taken up by south-eastern Mexico, Guatemala and Belize, and parts of Honduras and El Salvador.
The governments of Mexico and Central American nations are tying to crack down on the sale of their country's pre-Hispanic treasures.