The president spoke with Ukraine's leader on Monday, the White House said.
Joe Biden and top U.S. officials on Monday denounced Russia's latest aerial assault across Ukraine, with the president saying in a statement that the attacks "only further reinforce our commitment" to supplying billions in aid and weapons to Ukrainian forces.
Biden, Secretary of State Antony Blinken and leading military officials all spoke out in the wake of the strikes that Russian President Vladimir Putin called retaliation for a weekend explosion that damaged a key bridge linking Russia and Crimea, the disputed peninsula Putin annexed from Ukraine in 2014.
On Sunday night, 12 Russian missile strikes hit residential Zaporizhzhia neighborhoods in Ukraine, Ukrainian officials said, and on Monday morning another series of Russian missiles struck civilian targets in Kyiv, Lviv, Kharkiv and other cities.
MORE: Russia-Ukraine live updates: Putin orders attacks across Ukraine
At least 11 people died and 64 were wounded across eight oblasts and the capital of Kyiv, according to the Ukrainian State Emergency Service, while power and other critical infrastructure services like energy were interrupted in several cities.
"A massive strike of high-precision, long-range weapons has been delivered from air, land and sea on Ukraine's energy facilities, military command and communication," Putin said in a speech Monday. "In the case of continuing terrorist attack on our territory, the answers from Russia will be severe and by their scale correspond to the level of threat created for the Russian Federation. No one should have any doubts about that."
Ukraine's President Volodymyr Zelenskyy quickly shared his outrage on social media, lamenting the civilian casualties of Russia's military, as he has done repeatedly in the eight-month-old war. (Russia insists it seeks to avoid targeting civilians, despite the record of aerial strikes like those this week.)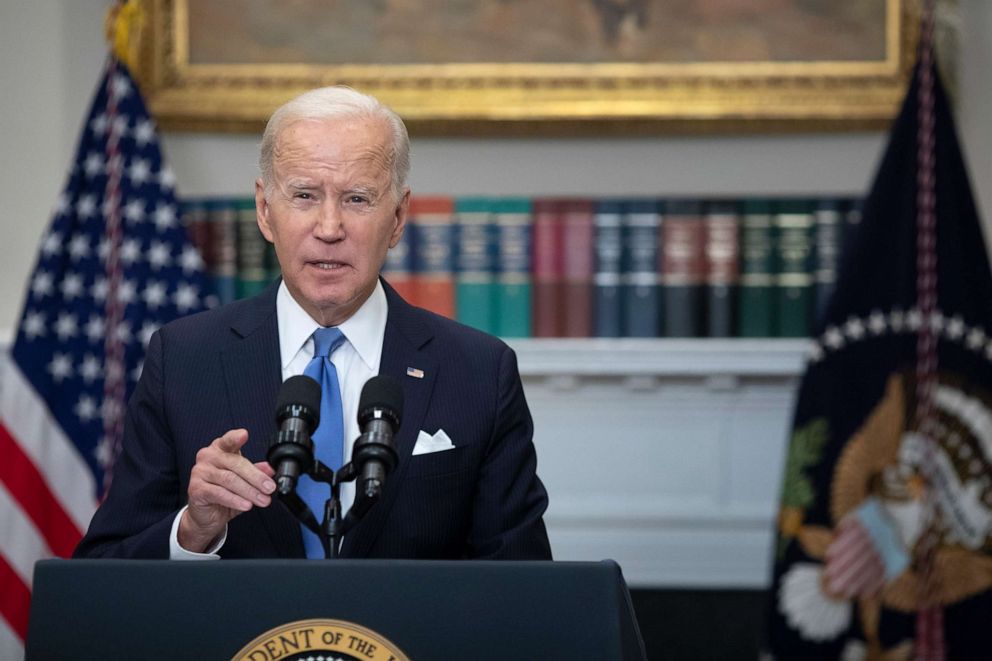 "The world once again saw the true face of a terrorist state that is killing our people. On the battlefield & in peaceful cities. A country that covers its true bloody essence & goal with talks about peace. It proves that the liberation of is the only basis of peace & security," Zelenskyy wrote in a tweet.
In a statement issued as he was returning to the White House from Delaware, Biden said the missile attacks demonstrate Putin's "utter brutality" in the "illegal war on the Ukrainian people."
Biden spoke Monday with Zelenskyy, the White House said later that day; and Biden is expected to attend a virtual meeting on Tuesday of the Group of Seven countries to discuss the situation.
The White House said that in his call with Zelenskyy, Biden "conveyed his condolences to the loved ones of those killed and injured in these senseless attacks" and "pledged to continue providing Ukraine with the support needed to defend itself, including advanced air defense systems."