Bathroom vanity is a great combination of sink and storage that make your bathroom look clean and tidy besides providing you more storage facility. So, if you are thinking to change the old look of your bathroom, they can be a good addition. On the other hand, the bathroom is a high-traffic area of your house, utilized by both you and your family and guests sometimes too. Therefore, the quality of bathrooms should be good. Having a bathroom vanity in your home hence becomes must.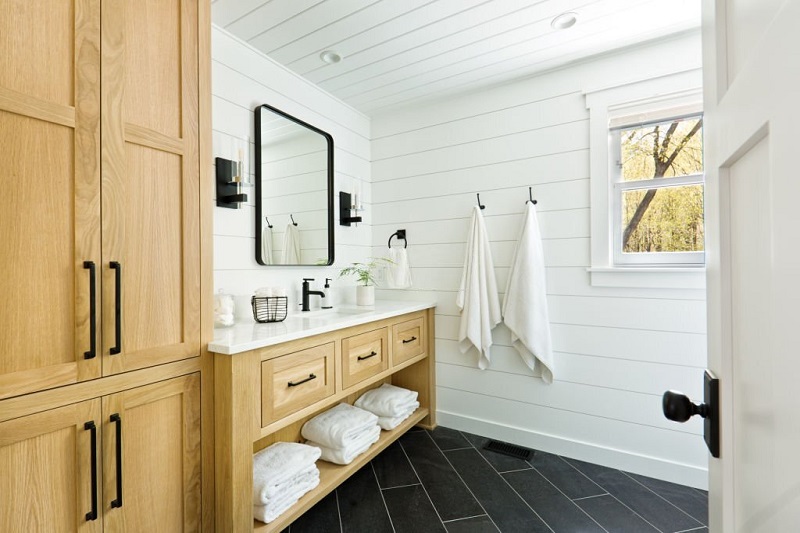 The significant benefits of installing bathroom vanity in your bathroom:
1. Get extra storage and therefore more free space:
Having a bathroom vanity, the bathroom allows you to use the available floor space better. The main benefit of having a bathroom vanity such as an undermount sink or wall mount sink is that you get enough storage to keep towels and robes in and as a result freer space can be enjoyed in the bathroom. It is very much needed especially when you have a small bathroom. So you won't have to leave the bathroom to acquire more towels after a quick rinse. Putting up vanity in the bathroom is an excellent method to make additional room. You don't want to deal with any further issues since that will waste your time and cause you to spend money drilling through the walls.
2. Keep your grooming as well as bathroom cleaning products organized:
You could become frustrated with all the products scattered around in your bathroom. The bathroom vanity is a great place to keep all your grooming and cleaning tools together. They include storage drawers so you can keep all your cleaning supplies in one place. Put items in the drawers or closet instead of on your bathroom vanity counter. The concealed cabinetry behind the vanity eliminates the need to make extra trips around the little washroom.
3. You May Use It to Differentiate Your Products Further:
A bathroom vanity is a must-have if you want to organize your belongings neatly. You may store things like towels, toilet paper, and bathrobes in the more oversized drawers, while cleaning products can go in the central cabinet. If you sort your bathroom supplies into distinct bins, you'll have no trouble locating anything in the future.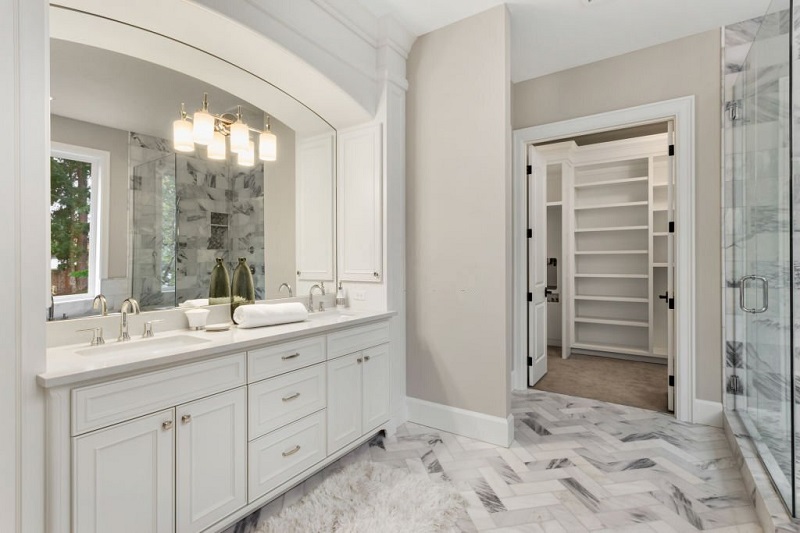 4. Easy Decoration and Stunning Result:
It's common for bathrooms to become cluttered and look untidy after adding ornamental items to enliven the environment. Moreover, when you don't have any flat space, you can't add more ornaments or plants; you can't keep them on the floor. A bathroom vanity is the best way to spruce up your washroom without losing functionality since it provides more cabinet space on which you can place some indoor plants or metal structures that will enhances the room's look.
5. Everything Seem More Put Together:
Installing the perfect type of vanity will drastically change the look and functionality of your bathroom. There are a lot of types to choose from such as Wall mounted, vessel sink vanity, undermounted, free standing vanity, etc. Get one as per your bathroom size and décor as well as how much storage you need. As you can keep all the things managed inside the storage and on the top of it too, the whole room looks more put together.
6. Aesthetic Addition:
A vanity can be a great addition to any bathroom, both aesthetically and practically if you choose the right design, size, and colour. Modern bathroom renovation concepts emphasize the bathroom vanity visual appeal and the functional requirements of vanities. Your custom bathroom will have a more refined, sophisticated appearance when the vanities are square or rectangular with straight edges.
7. Easy To Take Care Of:
If you're considering renovating your bathroom, you should ensure the new layout will allow you to maintain the space neat and sanitary. One other way vanities benefit their owners is by freeing up more area in the bathroom, cleaning and maintaining the superiority much less of a chore.
Conclusion:
A glance at your bathroom vanity reveals that it is spotless, trendy, and well-arranged. There is much less junk in the toilet since there are sinks and counter space. This bathroom renovation is practical for those with hectic schedules and may help alleviate some of the stress of maintaining a clean and tidy bathroom.